They took neymar?? hope he didnt dive in the game?? ai got shot but neymar felt the pain.
when any even as team of Brazil CS: GO ?
He's going to roll again and again
😂
Neymar is addicted Game CS:GO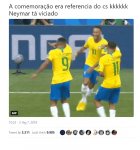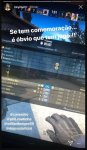 You guys are golden boys, you are playing hard and you will make beautiful people. Neymar's humility overcomes anything. And let's hexa
Neymar !!! You and the best in the world !!! Very pleased to have the opportunity to see you play this beautiful football game !!!
Thank you very much!!