This update was a HUGE DISAPPOINTMENT. Give us a NEW MAP please. Stop editing the original map. This is the worst season. All the skins suck it's like you're losing creativity. 10 minute wait to access fortnite battle royale only to reach a login screen (already logged in on epic launcher) and receive a network error, and have everything lock up, then restart launcher to see I am now up to a 40 minute wait.
It would be cool to have the level 100 skin be a selectable gender. I'd be so excited for an option to choose a female version of the level 100 skin. Looks badass af. Unless y'all put a girl version in the shop like you did with Oblivion.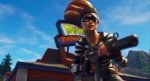 New map is bad, New shotgun nerf is bad, the new cars are very bad, the skins are extremely bad in my opinion, if people don't like the 2 shotgun meta it's probably because they are very bad at the game so then they have bad aim, and the new map is just.... very bad i want the start of season 3 map to come back not some crapy dessert.
Download time 10 more hours at 10% should I contact my internet provider?
Bruhhhhh! Someone let me know when the servers are back up please. We should not have to wait to play fortnite! It's the number 1 game in the world you should have so many servers! There should never be a wait time!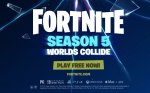 This meant to be in the game? Like i a way to make the end game go quicker? I see why you do it, but then really getting a win can take no skill just bulk get meds and sit behind a tree? Pls fix much love
❤.
I read the patch notes AND THANK YOU EPIC for listening to the community and tweaking the shotguns. Eager to see if theyre any better yet. I saw the rewards for the BP and I'm even more disappointed than with past seasons.
Just once can you do an update and actually get the game to work properly at the same time. Everyday after the update I plan on not playing because of the problems logging in or playing with my friends. Figure it out Fortnite. Another 60 days till the next set of shitty skins ugh gonna be a long wait.
Why take Playground out? Because pros found it wasteful? A lot more people find it useful for training newbies. I love watching the kids play but I've never touched an Xbox or any other game system in over 30 yrs. there goes training. Or people who had their own competitions. Thanks for keeping everyone in mind, especially those with the wallet for the kids.
It seems the theories are becoming true... Season 5 is Fortnite's downfall.
Double shotgun not allowed, building nerf... perfect.
Im getting a glitch where i am in lobby myself but i can hear people talking through the mic as if im in a squad?????? I'm probably the only person who starts singing when world's collide from Sponge bob everytime someone reads out the promo lol.
I just read the v5.0 patch notes. I am blown away! This is my first season pass but I think this is going to be the best season EVER!
blow out!
😎
👊