Without the ECL and many other licences... I think it's finally time to move to FIFA... Beautiful the trick to recycle the sequences of the previous trailer replacing the players in the field. Really a touch of class, just like the 11 "new skills" present since 2014. Fabulous. And this would be the best you can do? this would be the BEST trailer we've ever seen? Really????
IF PES has licenses, then Goodbye FIFA.
License is the only reason why they play FiFA...
If you love gameplay, PES is the best
Dear Pro Evolution Soccer the price for your next game should be low. Buying a game that lacks major leagues and contents is a waste of money.
30 Million Galatasaray fan in just Turkey and you take Fenerbahçe stadium???? İ was playing pes since my childhood but this breake all my good opponion about pes.time to move fifa, I am loyal pes fan..sure this year im buy pes 2019..best graphic, i dont care about champion league licence. PES is relying on gameplay too much, yes it's way better than FIFA but I think they are lazy when it comes to career modes, it's dead and so uninnovative, improve career modes and it'll be fine.
PES gameplay is truly beyond FIFA, but the game modes are, in my opinion, no match. Gameplay is fun and intriguing, but after a couple of weeks it starts getting dull. Master league is what i play the most, but the presentation is plain, the news are only a few nonsense lines, and the atmosphere is nowhere near to FIFA. The players prices are too low and buying big player is so easy. Even when u have the UCL license, the atmosphere still somewhat pale compare to Champions Cup from FIFA. And the commentaries. Ugh.
Licenses only play a part, Konami, what you need to enhance is the atmosphere of the game (and game modes).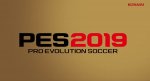 Remake celebration same as pes on PS2 ps3...auto celebration so it's not so mess like now..control player runs towards the edge of the field but when I press the X button for celebration suddenly players have celebrated goals close to goalkeeper or corner kick area so fast they run.. it was supposed to be where the button X i pressed there he celebrated the goal..actually no need follow fifa..pes already have their quality just improve time to time..most of pes fans like the old pes style.. celebration will be auto done by the players who scored.. ..this way we can feel the player achieving the goal... goalkeeper also nd to fix especially when the ball pass from the edge.. usually 99% will end by goal...even shooting very slow like lob ball pass n straight to goalkeeper hand but goalkeeper only dismiss the ball not catch the ball n sometimes can be missed into their own goal..never happened to world class player..actually goalkeeper can catch the ball easily that's why this make goalkeeper part look unrealistic..i do not know where the problem is..maybe the defense also problem i don't know coz i try play pes on ps2 is not easy to pass the defensive n score... different on pes ps4 its so easy to make goal just pass to winger then make crossing or short pass to striker then goal...others are excellent but can still be improved by updated.. (sorry my English is very bad) hope u can understand #PES2019
Pro Evolution Soccer 2019. Dear Pro Evolution Soccer I'm wondering if this year i could get some penalty, in the last year i get only 5 penalty, it's just ridiculous, as if the opposing teams never made one, and I made every time when i press X.
Hello PES, We all Turkish PES supporters want to say one thing to konami, for upgrading pes series. At first, when konami adds 3 turkish teams (besiktas, fenerbahce, g.saray) all turkish fans was so happy, and now we need just one or two turkish club, we're expecting başakşehir (in 2017 they almost eliminate sevilla) and trabzonspor (they scored three goal against lazio) this turkish clubs are so important for us, thank you konami loves from Turkey.
Asking for a refund. Fix the stupid gameplay first - broken player switching, retarded AI, poor server connections, horrible online connections first before doing anything else. I pre-ordered the game but since none of the focus seems to be on actual gameplay (the only thing that PES has over FIFA), I'm asking for a refund from Sony. Screw you guys really.